User Discount only for first 10 Customers
For Discount Call: 033 2754 2754
OPPO F7
Your Personal Beauty Artist
25MP AI-Powered Selfie
The OPPO F7 is your gateway to beautiful selfies like never before. The 25MP AI beauty selfie
camera captures the very essence of you by using AI Beauty and Sensor HDR technologies.
Be awed by selfies that not only come alive, but portray you at your flawless best.
A Revolutionary Viewing Experience
6.23'' FHD+
Super Full Screen
The OPPO F7 lets you take it all in with a 6.23-inch FHD+ all-encompassing screen that
stimulates your senses across all your everyday mobile phone experiences. With its best-in-class
88% screen and 19:9 aspect ratios, the F7 gives you an impressive 16% bigger view.
To Suit Your Personal Style
Glossy Unique Design
The OPPO F7 ticks all the design boxes, with an elegant back cover that catches the eye with
a subtle yet mesmerizing interplay of light and shadow from different angles. With a choice
of bold fashionable colors, the F7 is also a genuine style accessory fit for any fashionista. Treat
your F7 phone like a personal style signature, by choosing the color that best represents
your individuality – shiny Solar Red, soothing Moonlight Silver, or unique Diamond Black.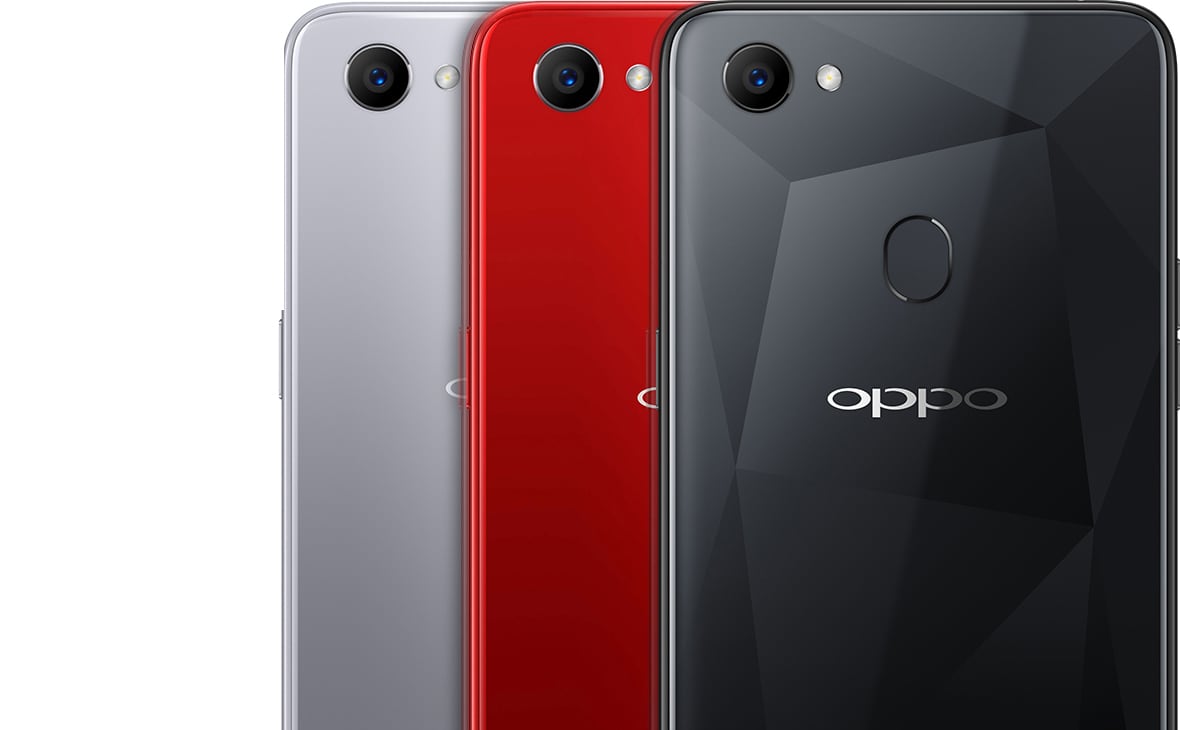 Solar Red / Moonlight Silver /
Diamond Black
Solar Red / Diamond Black
Faster, Smoother and Greater Storage
4GB RAM + 64GB ROM
OPPO F7's performance is 80% higher than its predecessor. With a formidable 4GB RAM and 64GB
ROM taking center stage, the F7 not only runs fast and smooth, but does so with significantly less
power and a greater storage capacity so you can store a whole lot more on your device.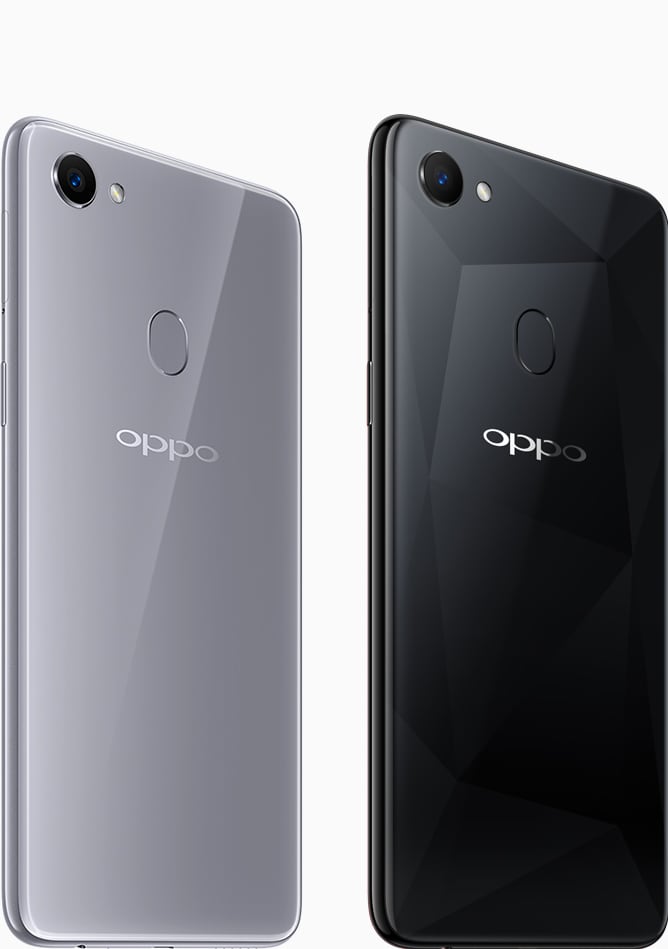 Color OS 5.0 Based on Android 8.1
Speedy Facial Unlock
Your OPPO F7 phone knows you like no other, thanks to its advanced AI Recognition
Technology using 128 recognition points to identify your unique face. All you need to do is
look at the screen to unlock it securely, in a lightning-quick span.